Financial Wellness is an important component of any comprehensive employee benefits plan
June, 2017
We all know how important it is to limit distractions at work. It seems obvious that productivity will suffer when an employee is sick and working at a reduced capacity or unable to work altogether. But what about if the employee is in perfect physical health, but struggling with their personal finances. This can cause stress and distractions that are much less obvious than say, the flu, but can still result in reduced productivity in the workplace a.k.a. presenteeism.
A word about VEBB, helping to better the voluntary benefits industry
May, 2017
By Donald A. Rowe
Vice President Employee Benefits, Legal Club and VEBB Past President
I attended the annual VEBB meeting last month in Indianapolis. VEBB is an acronym for Voluntary Employee Benefits Board. This carrier-only organization meets annually to talk about what is going on in the voluntary benefits industry, holding it's Annual Meeting one day prior to the start of the yearly Benefits Pro Expo at the same location.
Group legal can help you have a successful re-enrollment
April, 2017
Voluntary benefits are like a garden. And like any garden, the voluntary benefits garden needs tending. It's not "fire and forget", you need to check on it. It's a way for you to continually layer new products each year into the client's employee benefits offering. You don't have to offer them all, nor do you have to offer them all at once. Come back to it frequently to make it work.
Meaningful Benefits for Everyday Life

Corporate Headquarters
7771 W. Oakland Park Blvd., Suite 217
Sunrise, Florida 33351-6796
Toll Free Main 800-316-5387
Local Main 954-377-0222
Fax 954-377-0245
Legal Club provides meaningful benefits for everyday life including legal, tax, identity theft solutions, financial education and life events counseling to over 2,000,000 working Americans and their families. Legal Club's suite of products can be tailored to meet the needs of evolving employee populations and are designed to provide ultimate flexibility for employee benefits brokers and HR leaders. For more than two decades, Legal Club has been the proven choice for organizations around the country.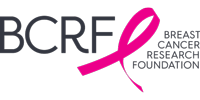 Legal Club is a proud sponsor of BCRF, donating 2% of revenue from new group cases this year. Learn more >