Important Tax Changes for 2018
January, 2018
Courtesy of our Partners at TaxRite.
As the New Year rolls around, it's always a sure bet that there will be changes to current tax law and 2018 is no different now that many of the tax provisions pursuant to the Tax Cuts and Jobs Act of 2017 (TCJA) are in full effect. From health savings accounts to tax rate schedules and standard deductions, here's a checklist of tax changes to help you plan the year ahead.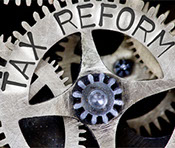 Tax Return Basics
January, 2018
Happy New Year! We hope you're off to a great start in 2018. Whether or not you're ready to say goodbye to 2017, there is at least one thing you will need to address before closing the books on it. Taxes. While tax returns are not due until April, it's never too early to start preparing to file your tax return.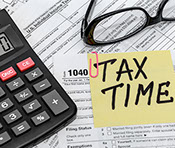 New Year's Resolutions
December, 2017
As we look forward to the New Year, many of us will be making the usual new year's resolutions. Perhaps you're considering one or more of the more common resolutions such as those on Inc.com as the 10 Top New Year's Resolutions for Success and Happiness in 2017:
Don't wait another moment to protect your and your family's (and your employees) Identity
November, 2017
Some 15.4 million consumers were victims of identity fraud in 2016, up 16 percent from 2015 according to the Javelin 2017 Identity Fraud Report, and the highest figure recorded since the Javelin began tracking fraud cases in 2003.
Why wait until you're a victim?
A word on data breaches
October, 2017
Every time news breaks about the latest data breach it is unnerving and leaves us to consider if or how it might affect us. Nobody likes that sinking feeling when the breach occurs at a company we've done business with or have an account with as we come to terms with our greatly increased vulnerability to identity fraud.
How to find the right attorney for you
September, 2017
Stuff happens. Traffic infractions, real estate sales, home rentals or purchases, family matters, etc. When a medical issue or question arises, most of us have a doctor we call... but what about when you have a legal need? Who do you turn to? How do you go about selecting the right attorney for you?
Identity theft is still on the rise
August, 2017
By now we've all heard more than we'd like to about identity theft. Everywhere we turn there are advertisements and news stories about it. Many of us know someone who's been affected or have been victims ourselves. The stories are ever present and awareness of identity theft is at an all time high. Unfortunately, the statistics are climbing and incidence of identity fraud is also at an all time high.
Boosting employee morale and productivity with Group Legal Plans
July, 2017
Let's face it, it's a fact that employees don't leave their personal problems in the parking lot when they come to work. Forward thinking employers recognize this and take the steps necessary to ensure their employees resolve their issues quickly and seamlessly so they can return to being happy, productive workers.
Meaningful Benefits for Everyday Life

Corporate Headquarters
7771 W. Oakland Park Blvd., Suite 217
Sunrise, Florida 33351-6796
Toll Free Main 800-316-5387
Local Main 954-377-0222
Fax 954-377-0245
Legal Club provides meaningful benefits for everyday life including legal, tax, identity theft solutions, financial education and life events counseling to over 2,000,000 working Americans and their families. Legal Club's suite of products can be tailored to meet the needs of evolving employee populations and are designed to provide ultimate flexibility for employee benefits brokers and HR leaders. For more than two decades, Legal Club has been the proven choice for organizations around the country.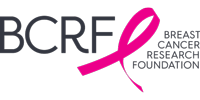 Legal Club is a proud sponsor of BCRF, donating 2% of revenue from new group cases this year. Learn more >