Legal Club offers a range of high-value, low-cost voluntary benefits solutions starting at just 10 eligible lives with no pre-existing condition clauses, exclusions, claim forms or waiting periods.
Group Legal Plans:
Our group legal solutions offer employees free and discounted legal services as well as a free initial consultation on each new legal matter. Members can save hundreds of dollars and coverage includes spouses or domestic partners, dependent children, and dependent individuals living in the member's home.
Family Protection Plan PLUS
Group ID Theft Plans:
Our identity theft solutions protect workplace productivity, and promote employee financial wellness. Members can leverage preventative identity theft monitoring, as well as complete identity restoration and $1 million in identity theft insurance in the event of an issue.
SurePath Identity Theft Solutions
SurePath PLUS Identity Theft Solutions
Working Americans and their families benefit from our programs

Corporate Headquarters
7771 W. Oakland Park Blvd., Suite 217
Sunrise, Florida 33351-6796
Toll Free Main 800-316-5387
Local Main 954-377-0222
Fax 954-377-0245
Legal Club provides meaningful benefits for everyday life including legal, tax, identity theft solutions, financial education and life events counseling to over 2,000,000 working Americans and their families. Legal Club's suite of products can be tailored to meet the needs of evolving employee populations and are designed to provide ultimate flexibility for employee benefits brokers and HR leaders. For more than two decades, Legal Club has been the proven choice for organizations around the country.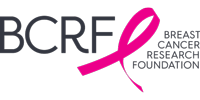 Legal Club is a proud sponsor of BCRF, donating 2% of revenue from new group cases this year. Learn more >