SurePath Identity Theft Solutions

Your Path to Identity Theft Protection
Every two seconds, someone in the United States becomes a victim of identity theft. That's thousands of people every single day.
At the gas station, in a data breach of a favorite retailer, in a supposedly secure online transaction. Identity theft can happen anywhere, usually when it's least expected. And the impact is enormous.
Putting the pieces back together can be expensive, time-consuming and exhausting. Preventing identity theft with 24/7 monitoring and alerts saves employees and their employers time and money.
12.7 Million
Identity theft victims who
lost $16 billion in 2014
Javelin 2015 Identity Fraud Study





Members and their eligible dependents receive all of the following coverage for a single low rate.
Keylogging Defense System™
Encrypts information sent online
Identity Theft Restoration
Managed restoration of identity to pre-theft state
Identity Theft Insurance*
$1,000,000 of Identity theft insurance
Identity Monitoring*
Preventative monitoring for misuse or likely misuse of personal information
Lost/Stolen Credit Card & Document Recovery
Assistance canceling and replacing credit cards and other items such as driver's license if lost or stolen
*Insurance and monitoring limited only to the member
This is only a summary of benefits. Full details can be found in the Member Guidebook.
Meaningful Benefits for Everyday Life

Corporate Headquarters
7771 W. Oakland Park Blvd., Suite 217
Sunrise, Florida 33351-6796
Toll Free Main 800-316-5387
Local Main 954-377-0222
Fax 954-377-0245
Legal Club provides meaningful benefits for everyday life including legal, tax, identity theft solutions, financial education and life events counseling to over 2,000,000 working Americans and their families. Legal Club's suite of products can be tailored to meet the needs of evolving employee populations and are designed to provide ultimate flexibility for employee benefits brokers and HR leaders. For more than two decades, Legal Club has been the proven choice for organizations around the country.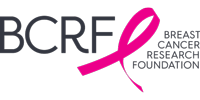 Legal Club is a proud sponsor of BCRF, donating 2% of revenue from new group cases this year. Learn more >