Meaningful Benefits
for Everyday Life
Legal Club is proud to announce a new partnership with Upnetic, founded by NFL Hall of Famer Fran Tarkenton, to service their small business clients!
Group Legal, ID Theft, Tax and Other Voluntary Benefits
Learn about our most popular products:
Group Legal Plans:
From traffic tickets to wills and home buying, Legal Club provides comprehensive free and discounted legal services at an affordable monthly price.
Group Identity Theft Plans:
We know you take your identity security seriously so we offer preventative identity monitoring, fully managed restoration and $1 million in identity theft insurance.
Family Protection Plan PLUS
Working Americans and their families benefit from our programs

Corporate Headquarters
7771 W. Oakland Park Blvd., Suite 217
Sunrise, Florida 33351-6796
Toll Free Main 800-316-5387
Local Main 954-377-0222
Fax 954-267-0401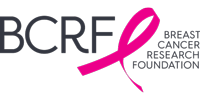 Legal Club is a proud sponsor of BCRF, donating 2% of revenue from new group cases each year. Learn more >