For more than two decades, Legal Club has been the proven choice of benefit consultants, HR leaders and employers around the country looking for flexible voluntary benefit solutions to meet the needs of evolving employee populations.
Legal Club provides meaningful benefits for everyday life including legal, tax and identity theft solutions to 2,000,000 working Americans and their families.
Our broad product suite gives employees big peace of mind for a small monthly fee, delivers unparalleled flexibility for HR leaders and brings competitive commissions for benefits brokers.



A Different Business Mindset
We take pride in maintaining a small business mindset while we grow so our members get the winning combination of big company muscle with the flexibility to tailor our solution packages and resolve challenges quickly and easily. We want Legal Club members to have ultimate confidence that they made the right choice for themselves and their families by choosing our products, and that's what drives how we run our company each day.
Staying Connected
Please contact us anytime! We love to hear from partners, members, friends, agents, and anyone who has a success story to share, feedback or a question. We currently work with all the major brokerage firms, the leading benefits enrollment and communication vendors and regional agencies throughout the United States.
You can also see what we're up to by visiting our news and events page and for our take on the industry, news, trends and more we encourage you to explore our blog.
Article on "Boosting Employee Morale and Productivity" by Legal Club's Donald Rowe published by Voluntary Benefits Magazine
Legal Club renews commitment to Breast Cancer Research Foundation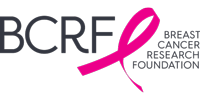 Legal Club is a proud partner of BCRF, donating 2% of revenue from new group cases this year.
Meaningful Benefits for Everyday Life

Corporate Headquarters
7771 W. Oakland Park Blvd., Suite 217
Sunrise, Florida 33351-6796
Toll Free Main 800-316-5387
Local Main 954-377-0222
Fax 954-267-0401
Legal Club provides group legal, tax, ID theft solutions and other benefits to more than 2,000,000 working Americans and their families. Legal Club's suite of products can be tailored to meet the needs of evolving employee populations and are designed to provide maximum value and flexibility. Partnering with agents, brokers, consultants and other distributors, Legal Club has provided meaningful benefits for everyday life to organizations around the country for more than two decades.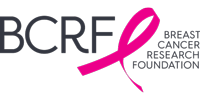 Legal Club is a proud sponsor of BCRF, donating 2% of revenue from new group cases each year. Learn more >