New Year's Resolutions
December, 2017
As we look forward to the new year, many of us will be making the usual New Year's resolutions. Perhaps you're considering one of 10 Top New Year's Resolutions for Success and Happiness as listed on Inc.com:
Diet or eat healthier
Exercise more
Lose weight
Save more and spend less
Learn a new skill or hobby
Quit smoking
Read more
Find another job
Drink less alcohol
Spend more time with family and friends
All seem perfectly reasonable and may be worth considering if relevant to you. Here are several more resolutions to consider for 2018:
Protect yourself and your family from identity theft. Making a resolution to educate yourself and take measures to use caution when providing personally identifying information is a good first step if you haven't done so already. Another very good step is to have an affordable Identity Theft Protection Plan in place. Legal Club's SurePath Identity Theft Protection Plan can help protect against identity theft occurring in the first place and provides full service restoration of an identity to it's pre-theft state and $1,000,000 identity theft insurance if a fraud does occur.
Prepare your tax return prior to the April 15th rush. Do you need more incentive than a New Year's resolution to start a little earlier and give yourself some breathing room? How about free Federal and State Tax return preparation saving you between $250 and $300? That is just one of the many meaningful benefits that comes with Legal Club's Family Protection Plan.
Drive safely without texting or speeding. Ok, the speeding part only applies to some people but all of us that drive should commit to being alert and safe when behind the wheel. Resist the urge to read or write texts or use your mobile phone while driving and don't tailgate. Brush up on the laws and rules of the road and consider the Family Protection Plan to protect you and your family if a traffic violation or other legal matter does occur. The plan is affordable and has a wide range of convenient and cost saving benefits like free and discounted legal care, attorney referrals, identity theft protection, free tax return preparation and more.
Good luck with whatever resolution(s) you do make and we wish you a happy and healthy new year.
Meaningful Benefits for Everyday Life

Corporate Headquarters
7771 W. Oakland Park Blvd., Suite 217
Sunrise, Florida 33351-6796
Toll Free Main 800-316-5387
Local Main 954-377-0222
Fax 954-267-0401
Legal Club provides group legal, tax, ID theft solutions and other benefits to more than 2,000,000 working Americans and their families. Legal Club's suite of products can be tailored to meet the needs of evolving employee populations and are designed to provide maximum value and flexibility. Partnering with agents, brokers, consultants and other distributors, Legal Club has provided meaningful benefits for everyday life to organizations around the country for more than two decades.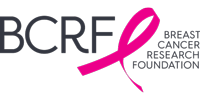 Legal Club is a proud sponsor of BCRF, donating 2% of revenue from new group cases each year. Learn more >