How to Reach Your Financial Goals
May, 2020
There are many factors that affect an individual's ability to reach their financial goals. Some of these factors are beyond our control, e.g., COVID-19, and some factors are directly affected by the decisions we make. Financial planning is a great way to help make sound financial decisions and protect your finances from unforeseen factors.
What are my options for investing? How much money do I need to retire? How much life insurance do I need? Can I afford a new car or new house? These are all important questions that are taken into consideration when financial planning.
By defining your goals and factoring in how much time you have to achieve them, you can create a financial planning timeline to follow. This will not only help you manage your money and determine what steps to take towards achieving your goals, but will also help you determine what you can spend money on along the way.
Legal Club's Financial Education and Credit Counseling benefit provides members with access to online tools and courses that are a valuable resource for financial planning.
Group legal plans from Legal Club provide a wide range of free and discounted legal care, financial, tax and identity theft benefits. Plans include access to over 85,000 online forms such as Last Will and Testament and Power of Attorney forms. To learn more about the plans offered by Legal Club, browse this website or call us at 800-305-6816.
Meaningful Benefits for Everyday Life

Corporate Headquarters
7771 W. Oakland Park Blvd., Suite 217
Sunrise, Florida 33351-6796
Toll Free Main 800-316-5387
Local Main 954-377-0222
Fax 954-267-0401
Legal Club provides group legal, tax, ID theft solutions and other benefits to more than 2,000,000 working Americans and their families. Legal Club's suite of products can be tailored to meet the needs of evolving employee populations and are designed to provide maximum value and flexibility. Partnering with agents, brokers, consultants and other distributors, Legal Club has provided meaningful benefits for everyday life to organizations around the country for more than two decades.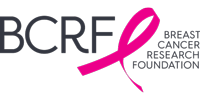 Legal Club is a proud sponsor of BCRF, donating 2% of revenue from new group cases each year. Learn more >