9 Questions That Explain Why Plans From Legal Club Provide Meaningful Benefits For Everyday Life
August, 2020
Employee benefits from Legal Club are an easy and cost-effective way for employers to offer benefits to their employees that they will find meaningful in their everyday lives. The employees and their families do not have to get injured or come down with an illness to utilize these benefits. There are no waiting periods or exclusions. Enrollment is easy, and so is administering them. Some of the benefits can save more money than the cost of the plan.
So what are these meaningful benefits for? Here are 9 questions that provide the answer:
Are you worried about, or have you been a victim of Identity Theft?
Would you like a FREE tax return completed for you and your family?
Have you ever received a traffic ticket?
Have you ever been, or are you contemplating getting divorced?
Have you ever had a child custody issue?
Do you have a current will?
Have you ever bought or sold a house?
Do you want to know if your child is being cyberbullied on social media?
Have you needed a legal form, such as a Lease or Bill of Sale?
All it takes is answering "yes" to one of these questions about everyday life occurrences and it becomes clear why benefits from Legal Club are meaningful.
These 9 questions are just the tip of the iceberg. Group legal plans from Legal Club provide a wide range of free and discounted legal care, financial, tax, and identity theft benefits. Plans include access to over 85,000 online forms such as Last Will and Testament, and Power of Attorney forms. To learn more about the programs offered by Legal Club, browse this website or call us at 800-305-6816.
Meaningful Benefits for Everyday Life

Corporate Headquarters
7771 W. Oakland Park Blvd., Suite 217
Sunrise, Florida 33351-6796
Toll Free Main 800-316-5387
Local Main 954-377-0222
Fax 954-267-0401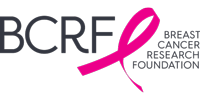 Legal Club is a proud sponsor of BCRF, donating 2% of revenue from new group cases each year. Learn more >