Legal Club Supports Breast Cancer Awareness
October, 2020
Legal Club has been a proud partner of the Breast Cancer Awareness Foundation (BCRF) since 2009 contributing over $200,000 to support the BCRF's mission to prevent and cure breast cancer by advancing the world's most promising research.
Supporting breast cancer awareness and the search for a cure is a cause that is near and dear to us at Legal Club. If you've received any materials from Legal Club over the past decade, you may have noticed the BCRF logo proudly displayed. You may have also received one of our famous "pink" pens. While we display the logo in support of breast cancer awareness all year long, we'd hoping you'll join us in helping bring even more attention to Breast Cancer during the month of October in support of Breast Cancer Awareness Month.
- - - - - - - - - - - - - - - -
Legal Club provides meaningful benefits for everyday life to over 200,000 million Americans and their dependents. To learn more about the plans offered by Legal Club, browse this website or call us at 800-305-6816.
Meaningful Benefits for Everyday Life

Corporate Headquarters
7771 W. Oakland Park Blvd., Suite 217
Sunrise, Florida 33351-6796
Toll Free Main 800-316-5387
Local Main 954-377-0222
Fax 954-267-0401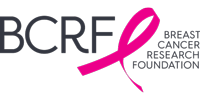 Legal Club is a proud sponsor of BCRF, donating 2% of revenue from new group cases each year. Learn more >