Financial Wellness - An Important Part of Any Comprehensive Employee Benefits Plan
June, 2021
We all know how important it is to limit distractions at work. It seems obvious that productivity will suffer when an employee is sick and working at a reduced capacity or unable to work altogether. But what about if the employee is in perfect physical health, but struggling with their personal finances. This can cause stress and distractions that are much less obvious than say, the flu, but can still result in reduced productivity in the workplace a.k.a. presenteeism.
As the overall well being of employees has come to the forefront of preventing absenteeism and presenteeism, Financial Wellness has become a "hot topic". A growing number of employers have begun incorporating Financial Wellness programs to help employees help themselves with their personal finances. An Employee Financial Wellness Survey by PricewaterhouseCoopers showed that 52 percent of workers and 64 percent of Millennials said they are stressed about their finances. And they feel the stress is increasing. Forty-five percent said their finance-related stress had increased during the past year. The study also showed that stress about finances is distracting workers as 46 percent spend three or more hours during the workweek dealing with or thinking about financial issues.
Legal Club offers members access to the financial education and credit counseling tools and advice provided by Knowledge of Financial Education (KOFE) that promote financial wellness. KOFE, a product of Consolidated Credit, is a cloud-based, independent and unbiased financial education and engagement platform that assesses and benchmarks participants overall financial fitness, and then presents them with user-friendly tools to help them engage and learn how to live within means and reach their financial goals.
Group legal plans from Legal Club provide a wide range of free and discounted legal care, financial, tax, and identity theft benefits. Plans include access to over 85,000 online forms such as Last Will and Testament and Power of Attorney forms. To learn more about the plans offered by Legal Club, browse this website or call us at 800-305-6816.
Meaningful Benefits for Everyday Life

Corporate Headquarters
7771 W. Oakland Park Blvd., Suite 217
Sunrise, Florida 33351-6796
Toll Free Main 800-316-5387
Local Main 954-377-0222
Fax 954-267-0401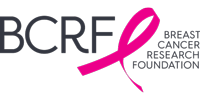 Legal Club is a proud sponsor of BCRF, donating 2% of revenue from new group cases each year. Learn more >