Does Your Sales Message Stand Out?
July, 2021
Salespeople often focus on all the facts about their offerings. Still, the most accurate information and line-by-line comparisons rarely resonate with customers and prospects if they don't connect with the salesperson in a memorable way. To the customer, the task of sifting through the same basic information presented in various ways by all of the competitors calling on them does not offer a clear choice. Instead, they often end up basing their decision on whoever has an extra checkmark or two in the comparison spreadsheet they find easiest to read.
Legal Club offers a variety of meaningful benefits that are a great way to break this gridlock and provide a special connection with the customer.
Employers often proclaim that employees are their most valued asset and are tuned in to the importance of attracting and retaining them. They also know that employees do not leave their problems in the parking lot, and employee productivity can be enhanced by limiting personal distractions and presenteeism.
Offering a group legal plan, such as the Family Protection Plan from Legal Club, is a great way to connect with an employer in a meaningful way. It is a simple, cost-effective addition to your offering that will resonate with employers and help their employees with tangible needs such as:
When an employee receives a traffic citation.


Traffic Ticket Defense is available at a deeply discounted rate to reduce traffic ticket penalties, negotiate alternative penalties, and/or dismiss the citation altogether.

When an employee buys a home.


Buying a home is often the largest and most significant purchase a person will make in their life. It also involves the law of real estate property, which is unique and raises special practice issues and problems not present in other transactions. An attorney looking out for and protecting the buyer's interests can avoid costly pitfalls and make the experience less stressful.

When an employee experiences Identity Theft.


The Family Protection Plan also provides preventative identity theft monitoring and complete identity restoration and $1 million in identity theft insurance in the event of an issue.

When an employee experiences family matters that require a legal filing or must be pursued in court.


Laws regarding divorce, adoption, elder law, child support, and other family matters often require the skill and expertise of an attorney. Legal Club's Plan not only provides access to such attorneys, but also provides discounted rates on legal services like simple divorce, as well as a wide-ranging selection of free and discounted self-service forms that can be downloaded to create legally valid documents.

When an employee needs to address estate planning and Wills.


Whether preparing for the future or dealing with the aftermath of someone passing, The Family Protection Plan from Legal Club provides benefits that can go a long way to help deal with the distribution of assets and legacy wishes, as well as help heirs pay substantially less in taxes, fees, and court costs.
- - - - - - - - - - - -
Group legal plans from Legal Club provide a wide range of free and discounted legal care, financial, tax, and identity theft benefits. Plans include access to over 85,000 online forms such as Last Will and Testament and Power of Attorney forms. To learn more about the plans offered by Legal Club, browse this website or call us at 800-305-6816.
Meaningful Benefits for Everyday Life

Corporate Headquarters
7771 W. Oakland Park Blvd., Suite 217
Sunrise, Florida 33351-6796
Toll Free Main 800-316-5387
Local Main 954-377-0222
Fax 954-267-0401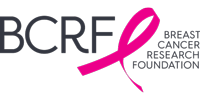 Legal Club is a proud sponsor of BCRF, donating 2% of revenue from new group cases each year. Learn more >