LEGAL DISCLAIMER
These web pages are a public resource of information about the services that Legal Club of America® provides. The information contained herein is not legal advice. The reader should not consider this information to be an invitation for a specific attorney-client relationship. Legal Club is not a law firm, insurance coverage or a provider of legal services. Plan regulations vary by state and the availability or contents of of any plan in any given state is subject to change without notice. The hiring of a lawyer is an important decision that should not be based solely upon advertisements. As such, be sure and ask any attorney to whom you may be referred for written information about their qualifications and experience.
If you think you have a legal need, you should contact a qualified attorney in your jurisdiction to assist you with your problem. Legal Club cannot provide legal advice. Any electronic transmissions received by Legal Club do not create an attorney-client relationship and are not subject to any duty of confidentiality. The owner of this web site does not intend links contained herein to be referrals or endorsements of the linked entities. The linked sites are responsible for their own availability and content. While Legal Club monitors linked sites periodically for functioning and availability, Legal Club is not responsible for their availability, content, or continued operation. This service is not available where prohibited.
The use of e-mail for confidential or sensitive information is discouraged. Legal Club does not guarantee the quality or quantity of legal services provided by its participating attorneys. Participating attorneys are not employees of Legal Club and are solely responsible for the legal service provided in accordance with the fee guidelines contained herein. The term "guarantee" as used in reference to any plan benefit or fee, means that Legal Club will refund a pro-rata portion of membership fees to a member if they are unable to find an attorney in a specific geographic region that is willing to abide by the fee schedule if they choose to accept a referred case.
Notice to Legal Club of America® NEVADA members
Please be advised that the following information is applicable to all Nevada Members as additional provisions of your membership. Please review this information carefully.
The State Bar of Nevada does not certify any lawyer as a specialist or expert.
In the event of a contingency fee arrangement with your attorney where the fees are contingent on the outcome of a case or the fee will be a percentage of the recovery, you may have to pay the opposing party's fees and costs in the event of a loss.
All members are free to seek legal services from any attorney that they choose at any time including those attorneys outside the plan. Only participating attorneys are bound by the fee schedules contained in the Member Guidebook.

Corporate Headquarters
7771 W. Oakland Park Blvd., Suite 217
Sunrise, Florida 33351-6796
Toll Free Main 800-316-5387
Local Main 954-377-0222
Fax 954-267-0401
Legal Club provides group legal, tax, ID theft solutions and other benefits to more than 2,000,000 working Americans and their families. Legal Club's suite of products can be tailored to meet the needs of evolving employee populations and are designed to provide maximum value and flexibility. Partnering with agents, brokers, consultants and other distributors, Legal Club has provided meaningful benefits for everyday life to organizations around the country for more than two decades.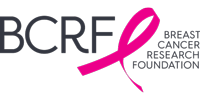 Legal Club is a proud sponsor of BCRF, donating 2% of revenue from new group cases each year. Learn more >