Legal Club's Support of The Breast Cancer Research Foundation (BCRF) Reaches 12th Year
October, 2021
Legal Club has been a proud partner of The Breast Cancer Research Foundation since 2009.
Contributing a percent of revenue to the BCRF each year, Legal Club has helped fund thousands of hours of research over the past twelve years. Legal Club proudly displays the BCRF logo on our materials and has given away tens of thousands of our famous "pink pens," in hopes of bringing more attention to Breast Cancer awareness and the mission of the BCRF. Learn more at bcrf.org where you can also make a donation to help the BCRF in it's dedication to ending breast cancer by advancing the world's most promising research.
This year, BCRF is the largest private funder of breast cancer research - and metastatic breast cancer research - worldwide and is the highest-rated breast cancer organization in the country.
Legal Club Attends the 17th Annual Benefits Pro Expo
August, 2021
It was great to be back at the Benefits Pro Expo last week in San Diego.
Legal Club was happy to see many old friends and make some exciting new connections. As expected this year's event focused a fair amount of attention on how the pandemic has impacted the industry and we enjoyed the many thoughtful discussions on the topic.
For the many attendees that stopped by the Legal Club booth, thank you for the wonderful feedback on our latest programs and sales strategies.
Legal Club's Donald Rowe featured in Cleartrack HR Podcast
February, 2021
You're invited to a FREE Webinar from Legal Club Partner KOFE Recovering from the Holidays
January, 2021
In this free webinar, you'll learn:
How to develop smart financial goals for the new year - and achieve them
Clever ways to pay off 2020 holiday debt, then save for the 2021 holidays
Why an emergency budget can get you through this pandemic or any economic disaster


Register Today!
Legal Club's Donald Rowe Amongst Industry Leaders Who Contributed to Industry White Paper
Impact of the COVID-19 on the Employee Benefits Industry
November, 2020
Legal Club Hosted A FREE Webinar on How to
Keep Earning During A Global Pandemic
Strategies to Increase Revenue During From Your Current Book Of Business
October, 2020
Have you been finding it challenging to generate new business in these difficult times? Our products and proven strategies have helped our distribution partners get more out of their book of business for many years. In this free webinar, we will show you how. If you want to learn how to earn more from your existing book of business, whether the pandemic has cut into your earnings or not, you will want to join us for this brief webinar.
In this webinar titled "Stategies to Increase Revenue From Your Current Book of Business," you will learn:
How to identify opportunities within your book of business
Strategies and tools available to you right now
Tactics for successful reoccurring income generation
Helping Employees During a Global Pandemic
As seen in the October 2020 Edition of Finance Monthly
October, 2020
For more than two decades, Legal Club has been the proven choice of benefit consultants, HR leaders, and employers around the US looking for flexible, voluntary benefits solutions to meet the needs of evolving employee populations.
To hear about how they're helping employees during the current COVID-19 pandemic, Finance Monthly spoke with the company's Vice President of Employee Benefits, Donald A. Rowe.
Working Americans and their families benefit from our programs

Corporate Headquarters
7771 W. Oakland Park Blvd., Suite 217
Sunrise, Florida 33351-6796
Toll Free Main 800-316-5387
Local Main 954-377-0222
Fax 954-267-0401
Legal Club provides group legal, tax, ID theft solutions and other benefits to more than 2,000,000 working Americans and their families. Legal Club's suite of products can be tailored to meet the needs of evolving employee populations and are designed to provide maximum value and flexibility. Partnering with agents, brokers, consultants and other distributors, Legal Club has provided meaningful benefits for everyday life to organizations around the country for more than two decades.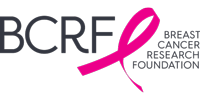 Legal Club is a proud sponsor of BCRF, donating 2% of revenue from new group cases each year. Learn more >