Your path to comprehensive legal care
Legal Club Attorneys
Legal Club has law firms in all 50 states comprised of pre-qualified seasoned attorneys with an average of 17 years of experience
Attorneys must be active and in good standing with their state bar associations
Attorneys must maintain an office in their local area
We credential our firms regularly to ensure our attorneys meet the highest possible disciplinary standards
No balance billing
Service Advocates will refer you to an attorney
When you become a Legal Club member, our trained Service Advocates will refer you to an attorney who specializes in your legal matter, speaks your language and is conveniently located.
Unlimited access to our attorney network
The relationship between you and your attorney is strictly confidential. Our vast network gives you the flexibility of consulting with more than one attorney for different legal matters – you have unlimited access to our attorney network!
Legal Club attorneys provide legal care that is either free, deeply discounted, or provided at the reduced hourly rate.
Plan attorneys have contracted to charge 40% off their normal hourly rate, with a minimum of $125 per hour, for legal care beyond the free and discounted services.
Refer to Plans for a full description of legal care provided by our attorneys.
Meaningful Benefits for Everyday Life

Corporate Headquarters
7771 W. Oakland Park Blvd., Suite 217
Sunrise, Florida 33351-6796
Toll Free Main 800-316-5387
Local Main 954-377-0222
Fax 954-267-0401
Legal Club provides group legal, tax, ID theft solutions and other benefits to more than 2,000,000 working Americans and their families. Legal Club's suite of products can be tailored to meet the needs of evolving employee populations and are designed to provide maximum value and flexibility. Partnering with agents, brokers, consultants and other distributors, Legal Club has provided meaningful benefits for everyday life to organizations around the country for more than two decades.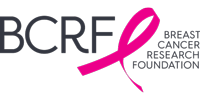 Legal Club is a proud sponsor of BCRF, donating 2% of revenue from new group cases each year. Learn more >