Please complete the form and a Legal Club representative will follow up with you promptly regarding your interest in a proposal.
To request a proposal, you can also contact:
Donald A. Rowe, RHU
Vice President, Employee Benefits
800-852-6829 ext. 103 | drowe@legalclub.com
The server encountered an error. Placeholder placeholder placeholder placeholder.
Easy to Sell. Easy to Enroll. Easy to Administer.

Corporate Headquarters
7771 W. Oakland Park Blvd., Suite 217
Sunrise, Florida 33351-6796
Toll Free Main 800-316-5387
Local Main 954-377-0222
Fax 954-267-0401
Legal Club provides group legal, tax, ID theft solutions and other benefits to more than 2,000,000 working Americans and their families. Legal Club's suite of products can be tailored to meet the needs of evolving employee populations and are designed to provide maximum value and flexibility. Partnering with agents, brokers, consultants and other distributors, Legal Club has provided meaningful benefits for everyday life to organizations around the country for more than two decades.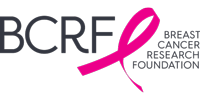 Legal Club is a proud sponsor of BCRF, donating 2% of revenue from new group cases each year. Learn more >